I've got to admit, I'm considering a new career. Not because I'm bored of teaching maths, but because I could do with the PR boost.
Not everybody loves maths teachers. I get it. We stand lonely in the corner at parties with an empty glass, longing for somebody to start an interesting conversation but it never seems to get past the career choice. I wish I could just say "I'm a programmer" or "I work in a warehouse" and then the conversation just drifts onto other things and nobody is interested in how you "deal with the teenagers" or they lean into you with gin breath and tell you how they are simply ravenous for a Sudoku challenge. I don't think that counts as flirting, does it?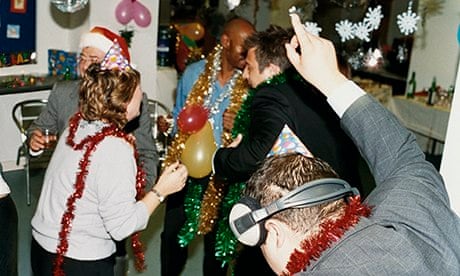 I could start again. Professionally I mean. In my youth I worked in purchasing administration and I was quite nifty with raising the purchase orders and getting the best price. I got offered a job as a trainee IT Support at Sharp in 2001, but I opted to move to Suffolk and start my teaching career. I mean, it felt like the exciting option at the time, but it started me on what now feels like the single track of working in education. Perhaps in an alternative universe I'm an IT tech, swapping RJ45's around on the server, wondering if I'd have been better off moving to Suffolk and selling my soul to City College Norwich (A-Haaaaa!).
I know there's a lot of transferable skills within teaching (I won't bore you) but when you see a CV and you see "maths teacher" the memories of a tweed jacket and being hit on the head with a flying board rubber come flooding back; how frustrating would it be to have an employee in the habit of answering a question with a question? I might turn up with a red Biro and start correcting your emails for SPaG and who in the world would want to work with that?
The problem is, I do really want to stay in the classroom. At the chalk face. It's the only thing that keeps me interested. Does that happen with other careers? Do electricians get promoted to Manager and yearn to be back in somebody's cellar, re-wiring the circuit breaker? Does Richard Hammond pine for the days he used to make the tea at the local radio station?
The problem is, if you like the classroom stuff; you're good at the classroom interactions; the students enjoy your classes and you get good results year upon year. Who wants to move good teachers out of the classroom? Your manager certainly doesn't. Reliable maths teacher are difficult to replace already. But far beyond the staffing and recruitment crisis that seems to be going on right now, what incentive is there for anybody to move up in the ranks in education? The further one goes up the pay scale, the less teaching and contact you have with students. And that's fine if you don't enjoy the teaching part, but… what if you do? What's the incentive to "develop" upwards?
Realistically, the only reason anybody would wants to take on FE manager responsibilities is the opportunity to move up the pay scale. Otherwise, there's not really much else, is there? The workload can be more intensive than teaching and it's more difficult to prioritise. Many days you'll work 12 hours, sometimes more than 5 days a week (I curse ye, Open Days!) and not really seeing your family or friends before the end of November. Even at this time of year, when the pressure is easing off a little with the teaching workload, it's still full-speed ahead getting students finished and claimed before the deadlines, and then timetabling, and then that's the summer months wiped out as well.
This is the cue for all the party-goers to chime in with "ah but you get the summer holidays, I bet that's lovely! I wish I got 8 weeks off work". No, no. We really don't. We get 2 weeks to get that GP appointment that has been needed since November, book the dental hygienist for a bloody mouthful followed by a good telling off and a promise to stop grinding; purchase new work clothes for the new term online, clean under the fridge, mow the lawn, move house, get a new job, you know, the normal stuff. I seem to get a short sit down just in time for the neighbour's grubby faced tweenagers to start screaming at each other on the trampoline and then it's GCSE results day. Again.
This year I really have got some things to do in my "holiday", as mentioned above I am hoping to get a new job up north and alongside that comes the difficulty of relocating with a houseful of useless gubbins that we bought in the COVID-19 lockdowns. Here's a functional maths spatial challenge for you. How do you fit a treadmill, a garden patio set, a gazebo, an arcade machine, 2 scooters, a motorbike, 4 IKEA shelving units, a freezer, a bed, a CUDDLY TOY!!!!, a weights rack, 4 metric tonnes of Warhammer 40K figurines, a holiday to Malta and a projector screen into a single Luton van?
The answer? Nothing short of a miracle. I have no idea how we're going to do it in one trip. Possibly we won't.
"I passed the test. I will diminish, and go into the NORTH, and remain Galadriel."

ALL SHALL LOVE ME AND DESPAIR